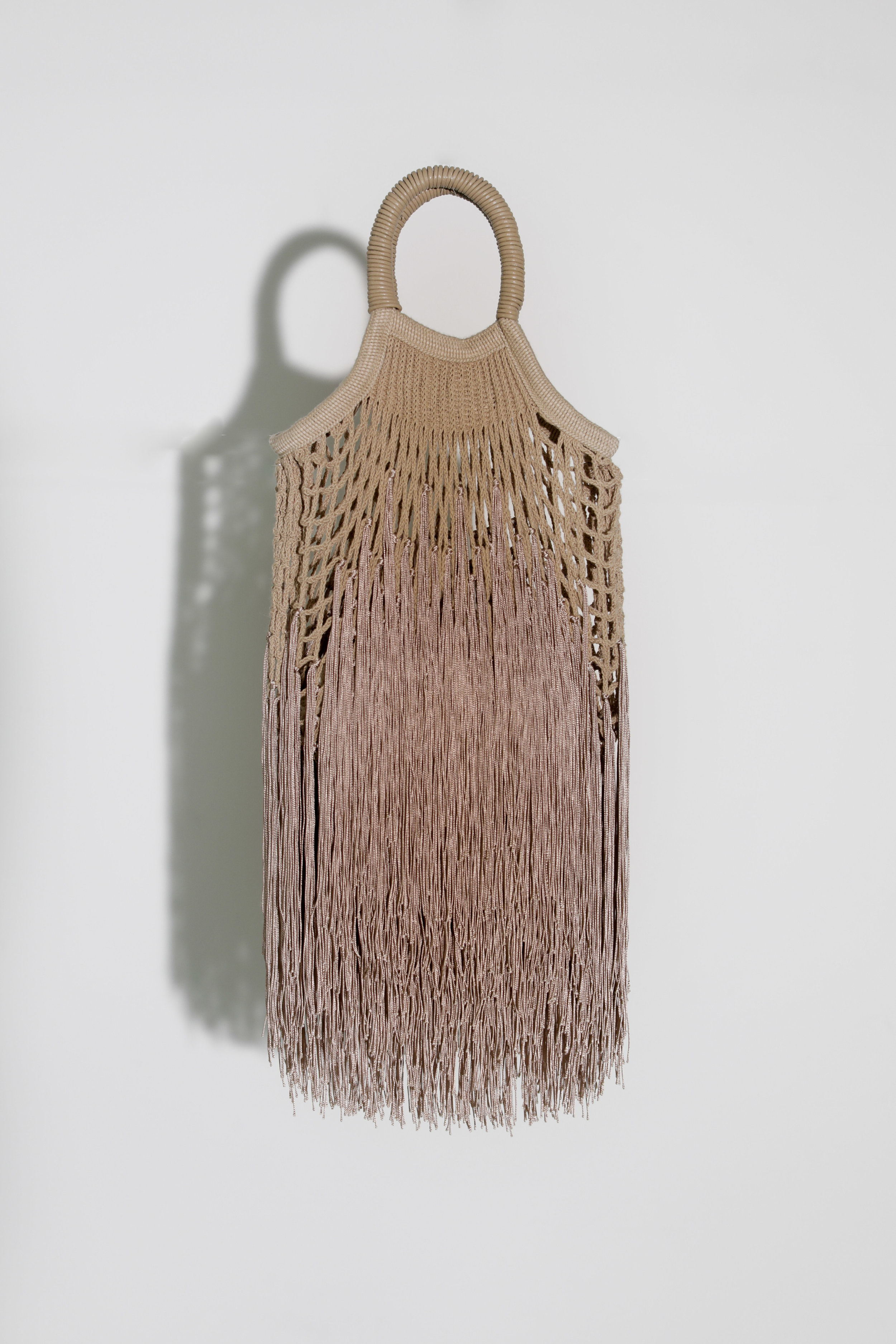 Caramel Mini Fringe Bag
THE MINI FRINGE features our signature individually sewn fringe net bag and 100% genuine leather handle. When you move, it moves, stretching and forming to any object placed inside, while returning to it's original shape.
Bag depth 9 ", length 18 ", handle is 3.5 ".